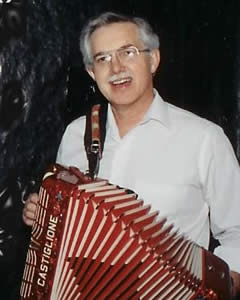 Hello Everyone!
Glad you are visiting our website. Just wanted to say I have been sharing Saturday Night music at dances now for the past twenty-three years in Atlantic Canada. I am very grateful for the privilege of meeting so many wonderful people and having the occasion to share music with friends. I certainly say thank you for the "musical ride"!
Over the years I have had lots of fun writing songs and to date have written more than two hundred, of which well over one hundred have been recorded. I offer a big, big thank you to Cyril Engram, Willie DeCoste, Jeannie (my wife) and Cyril Piercey for recording various songs.
Thanks to the support from so many people, I'll keep writing and hopefully will keep recording.
As long as the stars shine in Atlantic Canada, we hope there will be music in our hearts.
Kind regards, Rollie