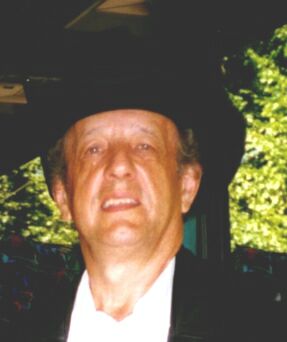 Willie currently lives in Port Felix, Nova Scotia, Canada and is certainly no stranger to country music. For many years he has been "at home" on stage with a guitar in his hands singing country favourites.
For several years he has been making guest appearances with MUSIC & FRIENDS, sharing his talents in the Antigonish area - singing to appreciative audiences.
Since 2000 he has been recording Songs by Rollie, offering easy listening music to Atlantic Canadians and others who enjoy all new songs done in a traditional, classic country style but with nudges of an Atlantic Canadian flavour.
In 2000 he recorded JOIN ME TONIGHT - a CD (also in cassettes) of 21 songs, in 2001 he released another CD (and cassettes) of 20 again all new songs called ALL THE ROADS I TRAVEL LEAD ME BACK TO YOU, and in 2002, he completed his third CD (and cassettes) recording of Songs by Rollie. It is called LOVING YOU - ONLY FOREVER IS ENOUGH. He recently did a fourth CD - MERRY CHRISTMAS FRIENDS. During the past three years he has recorded over 70 songs on these four CDs. At the moment he is reviewing another 12 new songs by Rollie and hoping to hit the recording studio again this year.