SEPTEMBER 2014
FUNDRAISER AND NEWFIE FEVER REUNION DANCE AT ST ANDREW'S, NS, CANADA ON SEPTEMBER 13, 2014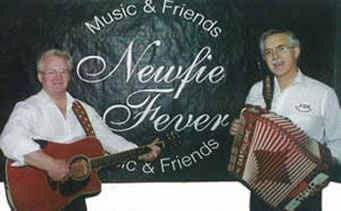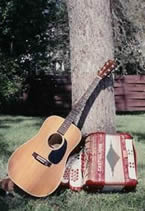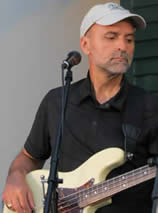 "Hey" said the Guitar to the Accordion, "what are you doing on September 13, 2014 weekend?" "Well, Accordion to Grandma, we're playing at a Fundraiser at St. Andrew's Community Centre to help children…through the efforts of a Child Help Organization EveryChildCounts…EveryStudentMatters.
We are inviting EVERYONE to come and join us – NEWFIE FEVER & John Dubé – for this very special REUNION!!!!!
There are a number of Door Prizes, and many other items easy to win. Try your luck at a 50-50 draw and featuring a Special Christmas Gift you will be eager to have under someone's Christmas Tree.

Come out and share in our Music, catch up on old friendships, (slip off your shoes if you wish) and dance a few tunes, and enjoy the occasion of Music & Friends.
With your help we can put smiles and smiles on a number of children's faces.
We are hoping everyone will consider an admission fee of $10 for this very worthwhile cause and every penny raised goes directly to help children in need.
We'll so enjoy seeing you there! Sincerely..Cyril, Rollie & John
More info on www.everychildcounts.ca or FaceBook
or www.atlanticstarmusic.ca



MARCH 2012: Here at AtlanticStarMusic we have donated more than 100 CDs as a fundraiser for EveryChildCounts...EveryStudentMatters Child Help Organization. You can view these CDs on this website and we encourage you order one (or more). ALL THE PROCEEDS go to help this Charitable Organization and that is a win/win exchange - you get music and a child gets help. YES!!!!

JULY 2011: Having a curbside sale to help raise funds for EveryChildCounts...EveryStudentMatters, a ChildHelp Organization registered in Nova Scotia, Canada - Registration Number 3245450. Please visit our sister websitwe www.everychildcounts.ca AtlanticStarMusic has committed all its fundraising efforts to EveryChildCounts and we are having FUN doing it. Send us an e-mail just to be in touch. Have a safe, pleasant July.

JANUARY 2010: Wishing everyone a wonderful New Year. YES!!! Hopefully there are some new possibilities on the horizon. Still tinkering with some lyrics. Still hoping to arrange some new musical efforts and managing to direct more and more of my efforts in the direction of a NON PROFIT ORGANIZATION I am associated with, EveryChildCounts...EveryStudentMatters. You can visit on line www.everychildcounts.ca and yes would love to hear from you. Perhaps you could tell others about it and invite them to have a browse.
It is now mid-January and I am working determinedly on helping in some small way the children in Haiti, following the recent earthquake. If you wish to help me do that, please be in touch. Rollie

DECEMBER 2009: 'Tis that time of year once again. I must say I have always enjoyed December, most likely because of all the beautiful memories of Christmases past. It is with delight that I extend to all AtlanticStar readers Seasons Greetings and a Most Wonderful Christmas indeed. Cheers to all and Blessings. Rollie

OCTOBER 2009: I encourage all AtlanticStar viewers to check out a sister website www.everychildcounts.ca How would you like to be a part of a MillionCare Project. Check it out and I would love to have you onboard. Every Child Counts...Every StudentMatters. Yea!!!!!
SEPTEMBER 2009: First of all C-O-N-G-R-A-T-U-L-A-T-I-O-N-S to Carla and Travis on their wedding and to Robert and Monique on their wedding - both in July. Tremendous occassions indeed.
Now it's back home after summer travelling and visiting. Hoping everyone had a G-O-O-D SAFE summer. Been a little busy adding to my Non Profit Organization EveryChildCounts - EveryStudentMatters. You can visit us online www.everychildcounts.ca and please let us know what you think. It's always nice to hear from someone. Still writing a little Country Gospel music.Wishing everyone a beautiful and safe September. Cheers. Rollie

JULY 2009: This is a big , big wedding month for us. My godchild, Carla Meade of Hermitage, NL is getting married to Travis Skinner of St. Jacques, NL on July 18. They now live in Gander, NL. Congrats Carla and Travis. On July 25, Robert (our son) is marrying Monique DesLauriers of Calgary, AB. A contingent of happy wedding goers from Atlantic Canada are heading to Calgary for the festivities. Congrats to Rob and Monique. There is a beginning website for www.everychildcounts.ca Please check us out. Have a beautiful July everyone.
APRIL 2009: I've been blessed by writing several Gospel Numbers as of late and I'm very grateful. Hopefully in the near future I will be sharing some of them. Also M-E-G-A exciting news for me. I am launching a new fundation to help children, both pre-school and attending public school, both within Canada and globally. The Fundation is called Every Child Counts..Every Student Matters and will soon be available for public viewing. Also to help fund this NPO (Non Profit Organization) I am offering friendly environmental services to my community for a modest fee, again for the express purpose of supporting Every Child Counts..Every Student Matters. I am blessed with energy to begin this and I am excited to offer my efforts.

MARCH 2009: Just uploaded a little accordion music on Banfield Parson's Sailor's Hall Of Fame site. Just click on Sailor's Hall Of Fame. Scroll to Banfield Parsons and you will come to the link. Glad to hear you play Banfield, and more to be posted soon. Congrats to Don Gibbon of Stephenville, NL. Kevin Beanland just released a tribute song to him. Good stuff Kevin. Don't forget, if there's anyone among the March Birthdays (above) you know, please e-mail them Happy Birthday Greetings. Keeping in touch is Good. Have a Marvy March everyone. (Rollie at AtlanticStar)
JANUARY 2009:


TO ALL ATLANTICSTAR READERS
NOVEMBER 2008:Before November even arrived another good friend of AtlanticStar, George Anderson of Dartmouth, NS, formerly of Burin, NL, passed away on October 27 and was buried on October 31. George, in addition to being a super person, a friend to thousands was also one of the greatest supporters of Newfoundland Music.We thank you George for more than we can count. November too has been so far a month of saying Good-bye to Friends. On November 7 Freddie Snooks who equally charmed the hearts of all he met with his gentlemanly ways and when he sang we recognized a velvet lining to his vocal efforts. He was buried November 10. Because of these two MARVY people many beautiful thoughts, memories and experiences will be cherished forever. And of course we so remember people through our music. Hayward Strickland recently gave me a copy of his latest CD Memories Are Made Of This. He sang a song on it that I wrote as a tribute to Edison Williams, a former Newfoundland troubador. The song is called He Liked That Island Music and I thank you Hayward for doing such a fine job. Beautiful CD.
OCTOBER 2008:This month has brought us many things. Here at AtlanticStar we have celebrated Family Birthdays and enjoyed the company of friends visiting. And too in solemn tribute we celebrate the life of Shirley Luddington, of New Harbour, Guysborough County, NS as she passed away on October 21, 2008. We share our condolences with her family. Only our hearts will know how much we shall miss her.
JULY 2008:Wishing everyone a delightful SUMMER TIME. Many folks are on vacation or entertaining people who are visiting them. That is pretty much the way it is here at ATLANTICSTAR and we hope to get back to another CD effort come September. May you have a safe and pleasant summer, and keep checking the Birthday List. If there's someone you would like to see there, please e-mail me and I will certainly include their name so others might see it. Cheers to all.
MAY 2008:For much of March and April I was away and an active member of the "CareGiver's Guild". I am very pleased to say my brother is recovering well from extensive surgery. A big thank you to all the medical and spiritual support. Indeed. As well March and April were taxing on other folks: Mildred Connolly of Halifax, formerly of Guysborough way, was hospitalized at the QE II and I am very pleased to know she is at home recuperating. Cyril Engram had open heart surgery and too is recovering well. Another gentleman, Rufus Abbott, recently had surgery and is now at home growing stronger every day. I was saddened to hear of Eldon Waddon's passing in April while I was away in Alberta. He was a member of St. Francis Church and we shared many conversational moments. We offer sincere condolences to the Waddon Family.
While in Alberta, Joe and Justin Rideout gave me a CD they recently recorded. The marvellous Down East accordion music is a delight to listen to. Great recording Joe and Justin. A few songs have been coming from my 'ol pen of creativity recently. Will share with readers in an upcoming e-note.
Sending May greetings to all the readers of ATLANTICSTAR website. Will be in touch. Rollie
FEBRUARY 2008: As February daylight hours grow longer, we welcome the added light in our world. With more light to brighten our day, there are new thoughts to think, new dreams to dream, new tasks to start, and ongoing projects to complete. Sometimes you may feel comfortable with your own abilities to achieve a goal, but more and more I am excited about the fact that I find people willing to offer their assistance so that we might achieve something together.
JANUARY 2008: At AtlanticStar we congratulate Janice and Glenn DeCoste of New Glasgow on the birth of Baby Sarah Lynn on December 28, and we congratulate Rebecca Catherine on her new sister.
Also in January we extend our sympathies to the Engram Family and the Archibald Family regarding the passing of Family members. Molly Engram of Halifax, NS (originally of Sandyville, NL) passed away on January 07. Brian Archibald of Sackville, NS passed away on January 09. Both obituaries are recorded under Tributes Menu on this website.
DECEMBER 2007: I have heard that Santa in his original true Santa self borrowed a page from THE GREAT ONE to begin his love of caring and sharing, so I can't think of anything more fitting than to devote any December comments to both of them. If it is material gifts you wish for this Christmas may you be benefitted from receiving a fair share. If you wish for gifts of the heart, may your 'stocking' be overflowing.
NOVEMBER 2007: In this month there are flags to fly, poppies to be worn and veterans to salute. There are family members to hug, there are friends to be in touch with, and at times, with heavy hearts there are funerals to attend. On November 1, very sadly family and friends gather for the funeral of Yvonne MacEachern at Heatherton, Nova Scotia. REV. DAVID REID(1941-2007) LIVED AMONG US UNTIL THURSDAY, OCTOBER 11, 2007 AND WE THANK THE GOOD LORD FOR SHARING HIM WITH US. And we send our heartfelt condolences to the family of Yvonne Doreen MacEachern, 33, who passed away on October 28, 2007 at the QEII Health Science Centre, Halifax. Born in Antigonish, she was a daughter of Hilda MacEachern. Your family and friends miss you big time, Lady Yvonne. Also this month we extend our caring thoughts to the MacDonald Family with the passing of Lady Violet of Arichat. A memorial service in celebration of a beautiful life was held there on Monday, November 26.


OCTOBER 2007: AtlanticSTAR and friends gathered in New Glasgow, Nova Scotia on Saturday, October 6 to attend the beautiful wedding of Jeremy Herritt and Gwen Henderson. We saw a beautiful young bride and a dashing young groom in their church marriage, we shared with them a lovely meal and helped dance the night away. We wish them the best.
Of course life is anything but the same. One weekend we go to a wedding and on Monday, October 15 we attended the funeral of Rev. David Reid at St Francis By The Lakes. As a matter of fact, Rev. Reid married Steve and Megan on September 1. We salute this wonderful man whose sense of humanity was of giant proportions. You offered more than a bundle of highs in our lives and we say a most sincere thank you as we celebrate your outstanding life. Please forgive us if we need more than a little time to deal with the sadness in our hearts. (More on Rev. Reid in the Tributes section)
SEPTEMBER 2007: We have the privilege of welcoming in September with a wedding! Yea! Our nephew (Steve Dinham) and Megan Gaudet are exchanging Wedding Vows today. Congratulations Steve and Megan!!!
Jim Francis host of the Sunday Newfoundland Soiree Shown called to say that Bill Grover and his band has a new CD out. Congratulations to Bill and I encourage all our local musical lovers to support him.
AUGUST 2007: Here in Nova Scotia we had the delightful spectacle of Tall Ships Festival in July and lots of summertime visiting of family and friends. As well some family members in the ATLANTICSTAR network, including my wife Jeannie and her Mom, Annie have both needed cardiac care. They are progressing and we are ever grateful. Rev. David Reid, our church minister for many years, just had considerable brain surgery, to remove a tumor, and we are praying for his safe recovery. Today I received marvellously good news from Patricia Parsons, of Port Bickerton, NS, that her grand-son Tanner recently received a favourable report on his cancer treatment. That is part of the human journey, to pray for good health, and if we are fortunate to have good health, then we might use some of our energies to care for others.
Wishing everyone a wonderful August and please e-mail news you may have to share with our ATLANTICSTAR web-readers. Cheers to all!!!!
Aug. 04: Congratulations to Wade Dhooge and Lady Sarah on their Wedding Day taking place at beautiful Liscomb Lodge. We wish you the best!!!
Aug. 18: Today I attended the funeral of Clyde Grandy who passed away Aug. 15. Many people will remember seeing Clyde and his wife Edie at Dances on Saturday nights at the Newfoundland Club in Dartmouth. We send sincere condolences to the Grandy Family and we shall truly miss you Sir Clyde. We know how much you enjoyed music, and we know you are now enjoying the music of Angels. God Bless.
JULY 2007: ASM wishes everyone a Happy Canada Day and hoped you had occasion to participate in the festivities to celebrate our great nation. Yea!!!
JUNE 2007: Our first big occassion here at AtlanticStar to say thank you in June is for my wife, Jeannie, returning safely from the hospital after experiencing two heart attacks in late May. Equally Jeannie's Mother has safely come through open heart surgery and is recuperating. The passion for music never dies. It's just that the love of family allows us to postpone it until the time is more manageable.
June 15: Today I journeyed to Lunenburg to pay my last respects to a gentleman, originally from Hermitage NL. Oliver Francis passed away on June 12 and we offer our sincere condolences to the Francis family. Oliver spent most of his working career at sea and may we wish that he is now sailing in the most beautiful waters ever. we salute you.
Anyone who wishes to share something please e-mail me at rollie@atlanticstarmusic.ca and I can post it on my website. Cheers to all and have a Good, Good June.
MAY 2007: Just wish to share with folks who visit this website that more names are being added to the SAILOR'S HALL OF FAME and you can read their story at sea by clicking on the Sailor's Hall Of Fame menu on this page. I certainly invite anyone who wishes to share and keep alive the time spent at sea by someone you know to follow the steps on the Sailor's HOF site and offer the information. And don't forget to share with others that this website exists to honor those who have spent time at sea. As well it is an opportunity for others to reconnect with people they have met or sailed with earlier in their lives. That happened on this website just recently.
Well, on stage this weekend (May 05) with Willie, Jerry and Robert at St. Andrew's, Antigonish area in Nova Scotia, we had a terrific time playing for a dance and all our thanks to all the folks who came out. There was music in the air and there was dancin' on the floor. Yes!!!! This weekend we shall be at Tracadie playing in the Community Hall there and looking forward to seeing all the wonderful dancers again. (And yes dancing the night away is a beautiful way to keep the scales smiling!!!)
Now we have been to Tracadie and had a beautiful evening and we thank everyone. Since it was the eve of Mother's Day we had the delightful occasion of wishing folks a Happy Mother's Day as well.
APRIL 2007: ATLANTICSTARMUSIC wishes everyone a Happy April. I visited Antigonish recently. Had a good, good time at a dance at St. Andrew's. Indeed it is a delight to see many familiar faces and another chance to say Hello. We certainly wish to say a big Thank You to all who came out to our dance and we are looking forward to another on May 5.
MARCH 2007: A totally bit of good news here in Nova Scotia is the fact that Winter by and large has been pretty good to everyone in regards to the light snowfalls and fairly moderate temps. Remember there was a time when everyone would share in casual conversation with each other, "Well, there's not much we can do about the weather". Today we are hearing, "We better do something about climate change or else". Well that 180 we are experiencing in our thinking has found its way into my next lyrical endeavor. So I'm 'Global Warning" you now!!!


Recently I was talking with singer/songwriter/CD producer, Junior Herridge of Grand Bank, NL and it is good news I hear from him. He's hoping to go back in the studio soon to do another CD and who knows he may do a song or two that I've written. Best of luck to Junior.
And on the 31 of March we are hoping to be in St. Andrew's, Antigonish area for a Community Hall Dance. Really looking forward to seing the many wonderful folks I have met there over the years. Meanwhile, I wish to express condolences to the Farrell Families in the passing of Greg Farrell of Antigonish (March 24). I have had the privilege of sharing many a 'yarn' with this gentleman, have shared meals at his home, and have enjoyed their company at many, many of our dances in the area. A little while back I visited him at St. Martha's Hospital and together we both reminisced about good times and expressed our appreciation for the privilege of knowing each other. Again, Kind Sir, I thank you for the gracious, gentle soul with a gleam in your eye I always found you to be.
FEBRUARY 2007: On February 03 I had the good fortune of being in St. Andrew's, Antigonish County on stage with Willie DeCoste, Gerry Drakes and Robert Rennie playing at a dance in the Community Centre. As always it was definitely G-O-O-D News to see so many familiar faces and enjoyed the occasion to say Hello. There certainly was a lot of beautiful energy out there on that dance floor. Yipper! I wish to thank everyone for coming out and supporting our music. Indeed! Big Time! Cheers to all. Rollie
Also in February I am hoping to get back to a CD project I was working on before Christmas. Will keep you informed as we progress.

JANUARY 2007
GREETINGS TO ALL WHO SHARE THIS WEBSITE
HAPPY NEW YEAR!!!!!!
SOMEWHERE TUCKED INSIDE A YEAR

SOMEWHERE TUCKED INSIDE A YEAR MAY BE AWESOME MOMENTS
OF ALMOST UNBELIEVABLE JOY SUCH AS WHEN A CHILD OR GRANDCHILD
IS BORN, OR A SON OR DAUGHTER GETS MARRIED,
OR YOU DELIGHTFULLY MEET SOMEONE WHO BECOMES YOUR SIGNIFICANT OTHER.
YOU MAY HAVE NEEDED MEDICAL ATTENTION AND YOU ARE NOW
GRATEFUL YOU HAVE SUCCESSFULLY RECUPERATED.
PERHAPS THIS YEAR YOU WERE REUNITED WITH A FRIEND FROM MANY YEARS AGO AND
YOU SHARED MEMORIES OF AN EARLIER TIME. THESE AND HUNDREDS, MAYBE THOUSANDS OF SPECIAL MOMENTS ENTERED OUR YEAR AND OUR HEART
SPOKE VOLUMES THROUGH THE JOYOUS SMILES WE SHARED WITH OTHERS.

AND TOO SOMETIMES TUCKED INSIDE A YEAR
WE MAY HAVE TRIED OUR BEST TO STRUGGLE THROUGH A CHALLENGING EVENT.
WE HAVE OFFERED OUR PRAYERS, OUR LOVE AND SUPPORT TO A FRIEND OR FAMILY MEMBER WHO APPRECIATED OUR CARING.
ON SOME DAYS OUR HEART HAS BEEN A LITTLE HEAVY AS WE THINK BACK TO
THE OCCASION OF SOMEONE DEAR TO US PASSING AWAY.
SOME DAYS WE ASK FOR A LITTLE REFUELING OF OUR OWN STRENGTH TO MEET THE NEEDS OF SOME PRESSING OCCASION, AND ON OTHER DAYS ALL WE CAN THINK OF IS OFFERING OUR ARMS AND OUR HEART TO HELP SOMEONE ELSE WITH THEIR CHALLENGE.

SOME OF US MAY DESCRIBE OUR YEAR AS A HIGHWAY
WHERE WE HAVE BEEN MANAGING A FAIR SPEED OR FASTER, STOPPED HERE AND THERE ALONG THE WAY, SAW MANY SIGHTS, AND NOW WE ARE ACCELERATING AGAIN IN PURSUIT OF MORE ADVENTURE HOPING TO FULFIL MORE DREAMS.
SOME OF US MAY FEEL AT TIMES THAT WE HAVE HAD MORE OF A SEESAW RIDE, WHERE THERE DEFINITELY HAVE BEEN UPS,
BUT TOO WE HAVE BEEN WITNESS TO EMOTIONAL VALLEYS.
PERHAPS ACKNOWLEDGING THE END OF A YEAR AND THE BEGINNING OF ANOTHER
HAS NOT ONLY A CELEBRATORY APPEAL BUT ITS OWN SPECIAL PLACE IN OUR LIVES.
SOME OF US MAY CHOOSE TO PARTY THE OLD YEAR OUT AND WELCOME THE NEW YEAR IN.
WE MAY BE TREMENDOUSLY THANKFUL FOR ALL THE APPRECIATIVE THINGS WE HAVE
EXPERIENCED DURING THE PAST YEAR, AND SOME OF US MAY WISH TO LET GO OF MEMORIES THAT HAVE BEEN OUR CHALLENGE
AT SOME POINT DURING THE LAST TWELVE OR SO MONTHS.
TO OFFER OURSELVES THE PROMISE OF HOPE AS A NEW YEAR ARRIVES
SEEMS TO BE SUCH A MARVELLOUS HUMAN THING TO DO,
AND
AS WE ALL HOPE FOR WISHES THAT ARE BEFORE US
I WISH YOU TOO
A SAFE AND
HAPPY NEW YEAR
AND AS WE WELCOME 2007
I HOPE TO FIND FAMILY AND FRIENDS
TUCKED RIGHT THERE INSIDE MY YEAR

GREETINGS TO ALL. GOD BLESS
ROLLIE
DECEMBER 2006: ATLANTICSTARMUSIC takes particular delight in wishing all who visit this website a very, very Merry Christmas and a Happy New Year.
Yeah! The start of December helps us remember that not so far away
As one year ends another begins as soon as it's New Year's Day
But before that time let's keep in mind so important to recall
Make it our choice to honor Christ and Merry Christmas one and all!!!
NOVEMBER 2006: Our new song A BEAUTIFUL DREAM has been playing locally on radio stations. It allows one to connect with our military doing duty in another country. This song probably invites us to think about something rather than suggesting what we might think about it. Hoping to have it marketed soon.
As well, on November 11, I'm really looking forward to visit Antigonish area, playing a little music at St. Andrew's Community Hall and meeting again many friends with whom I have shared good, good times over the years. Hoping to see folks there.

OCTOBER 2006: While we officially welcome Fall in late September, October is really when this season shares its marvellous array of orange and red, gold and scarlet colours. Happy Autumn Everyone! Nature has a way of leaving its imprint on a songwriter's mind and I found this time of year encouraging me to write a children's song called AUTUMN LEAVES for our two grandchildren, Tyler and Joshua, and other interested listeners.
From a rather different set of emotions, we just recorded a song called A BEAUTIFUL DREAM. This song attempts to share what a soldier might be thinking being in some far away land fighting for the democracy and social freedoms of others. I find myself particularly attached to this song and we wish to have it out to radio stations in Atlantic Canada before November 11.
Another little note on our musical agenda is an upcoming dance at St. Andrew's Hall, Antigonish County, Nova Scotia, on November 11. On stage I am joining Willie DeCoste, Gerry Drakes and Robert Renee of nearby Pomquet and share some Atlantic Music. I shall look forward to touching base with so many faces I have appreciated over the years. If our new CD is completed we shall have it available at that time.

SEPTEMBER 2006: Most unfortunately this past June, Edison Williams, a great supporter of Atlantic Music, passed away suddenly in Dartmouth, Nova Scotia. We certainly offer our condolences to the Williams Family. Edison recorded several records and has added wonderfully to the legacy of Atlantic Coast Music. We thank him for all that he did and we shall miss him. A friend of mine, Ken Maynard, from Stephenville, Newfoundland and also a friend of Edison, suggested that I try to write a few lines in tribute to our friend. I certainly thank Ken for encouraging that notion, and just recently I wrote a song in tribute to Edison. It is called HE LOVED THAT ISLAND MUSIC. I am hoping to have it posted on my website in the near future.
AUGUST HELLO (2006) Many folks are enjoying summer vacations and that is GOOD NEWS for sure. I just returned from Yellowknife where I attended a Folk Festival called Yellowknife On The Rocks. It was very enjoyable soaking up all the musical sounds of many very talented artists. Particularly enjoyed Fred Eaglesmith.
Remember, if you have a birthday in August and you would like it posted on our website, please be in touch rollie@atlanticstarmusic.ca or phone 902-864-5079. Thank you.

JULY NEWS!!!! (2006)
During June we managed to spend some time in the recording studio working on about 13 new songs. So the first takes are done and being reviewed. At this point we are quite pleased and really look forward to completing the project and hope to have something in our hands by late summer.
Meanwhile, I keep writing and have written about 15 new songs in 2006. Writing is something I enjoy doing and one never knows what topic will next come one's way to write about. Just recently I was at the track doing my regular walk arounds and I just knew I needed paper and pencil because there was just too much coming into my head and I would not remember it all. I saw a trainer on the track, asked if I could borrow a little scrap paper and pen or pencil. He graciously found some and I went to the bleachers, sat down and wrote, wrote, wrote. I thanked him, but I'm sure he had no idea why I seemed anxious to write something then and there. Hanging onto an idea is sometimes quite challenging if you aren't in a position to jot it down. Later that night at home I gave it a musical face without hardly changing a word. That was the first time I have written a song in record time. Maybe it was the track that nudged me to do it quickly. Tee Hee! Maybe that song will see the light of recording day in 2007.
Certainly wish you a marvellous July. Please feel free to be in touch.
Kind regards. Rollie
MAY/JUNE NEWS!!!! (2006)
Due to unexpected developments regarding the health of a family member, Rollie of AtlanticStar Music has spent most of the past year as a full time member of the "CareGivers Guild". Most of my musical energies have been devoted to the privilege of family caregiving. With sincere gratitude and growing confidence in the current health status of our family member, AtlanticStar is resurrecting its musical energies and hope to complete several musical projects this calendar year.
A TRIBUTE ALBUM is being readied.
A FAMILY ALBUM is planned.
A GOSPEL CD is "on the books'.
A CHILDREN'S MUSICADE CD has passed its infancy.
AN ATLANTIC CANADA SALUTE CD is also a priority.
If you would like to know more about these upcoming musical projects please contact Rollie at rollie@atlanticstarmusic.ca AND PLEASE CHECK OUT OUR www.sailorshalloffame.ca website. Cheers to all. Rollie